SCALARS 2023 conference in Warsaw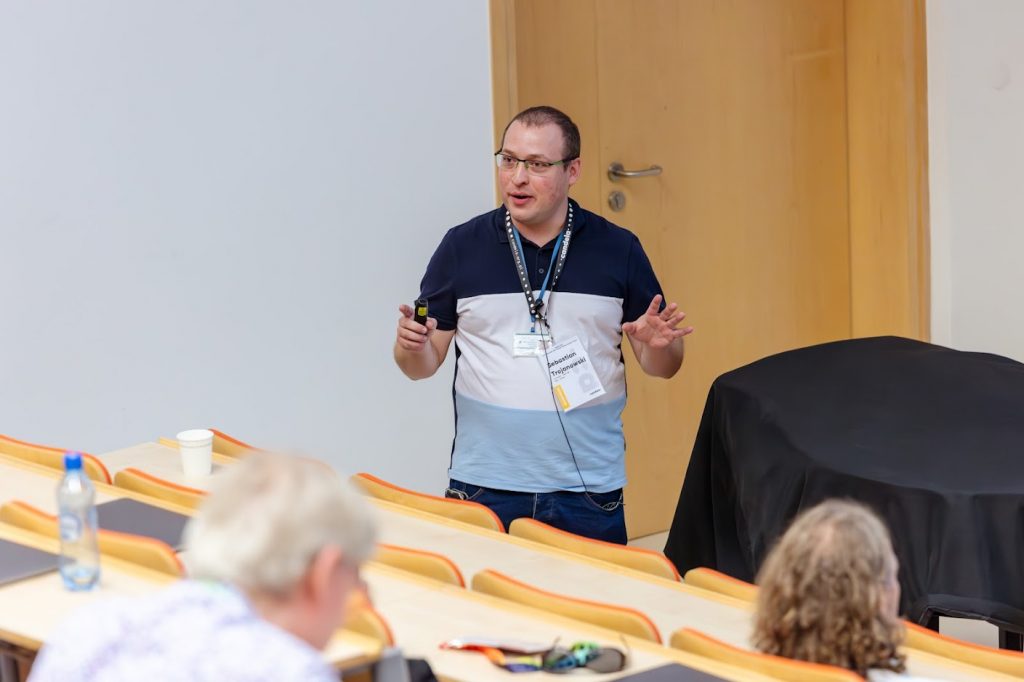 Hits: 2
From September 13th to 16th, Dr Sebastian Trojanowski from the Astroparticle Physics group participated in the international SCALARS 2023 conference organized at the Faculty of Physics of the University of Warsaw.
The goal of the series of SCALARS conferences is to provide an opportunity to discuss various aspects of physics of scalar particles.
At the meeting, Dr Trojanowski presented an invited plenary talk about the prospects for new physics searches in the ongoing and future searches in the far-forward kinematic region of the LHC. This new experimental program aims at precision high-energy neutrino measurements and targets potential light new physics species that could be related to mysterious dark matter. The program employs various current and proposed experiments, including a liquid-argon time projection chamber dubbed FLArE, also a subject of Dr Trojanowski's talk.
Dr Trojanowski's participation in the conference has been funded by the DarkWave project.