Hits: 12 On 9-12 April 2022 postdoctoral researcher Marek Walczak paid scientific visit to New York. The...
Hits: 1 On March 24-27, 2022 NCAC/AstroCeNT PhD student Mateusz Pietrzak took part in the 14th Interdisciplinary...
DarkWave midterm review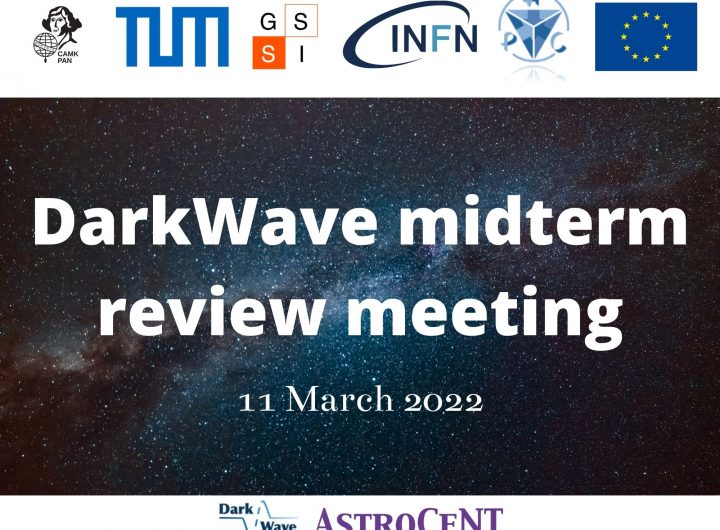 Hits: 1 On March 11, 2022, the participants of the DarkWave project met online with representatives of...