TIPP 2023 conference in Cape Town, South Africa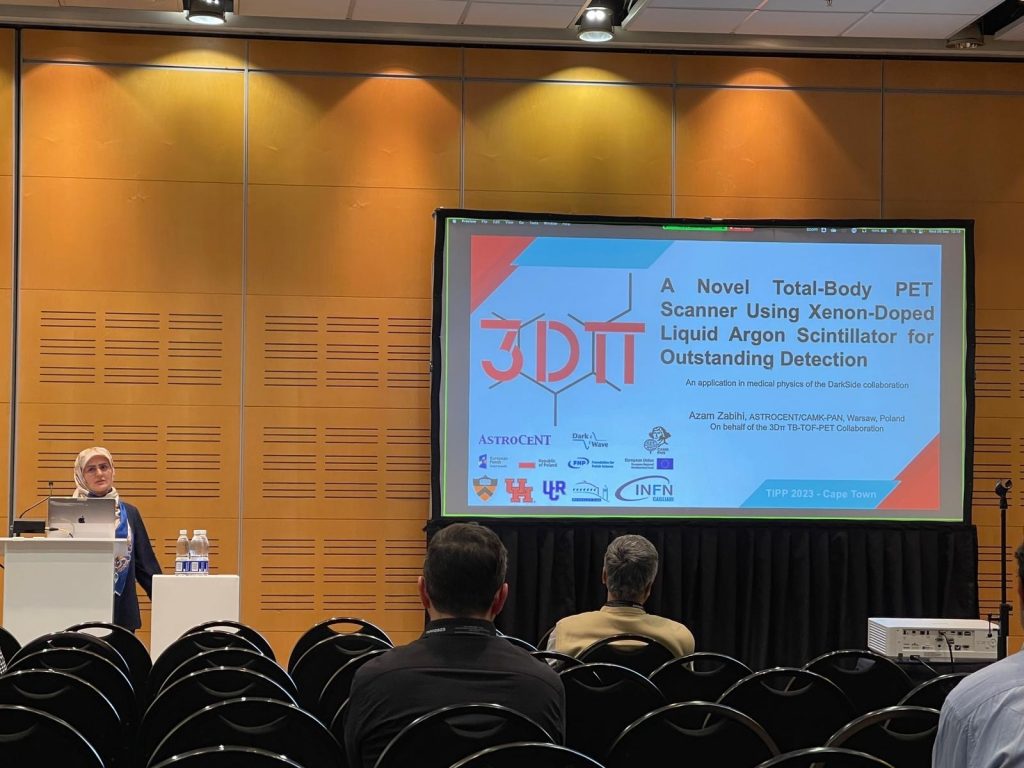 Hits: 2
From September 2nd to September 10th, Dr Azam Zabihi embarked on an extensive journey to South Africa to participate in the 6th Conference, "Technologies and Instrumentation in Particle Physics" (TIPP 2023), which took place in Cape Town.
TIPP 2023 was hosted by the iThemba Accelerator Science Laboratory (iThemba LABS), the largest accelerator facility in the southern hemisphere. On the third day of the conference, Azam had the honor of presenting her talk "3DΠ: A new whole-body PET scanner using a xenon-doped liquid argon scintillator with SiPM-based photosensors."
The primary objective of this conference was to foster a stimulating environment for scientists and engineers from across the globe. It featured plenary invited talks and parallel talk tracks highlighting the latest advancements in various scientific domains. The conference program was specifically designed to concentrate on all aspects of detector and instrument development in particle physics, astroparticle physics, and closely related fields.
Notably, this conference marked a historic occasion as it was held on the African continent for the first time, taking place in Cape Town, a city known for its multicultural diversity and rich history.
For more details about this event, please visit the official website: TIPP 2023.
Dr Zabihi's travel wa funded by DarkWave project.