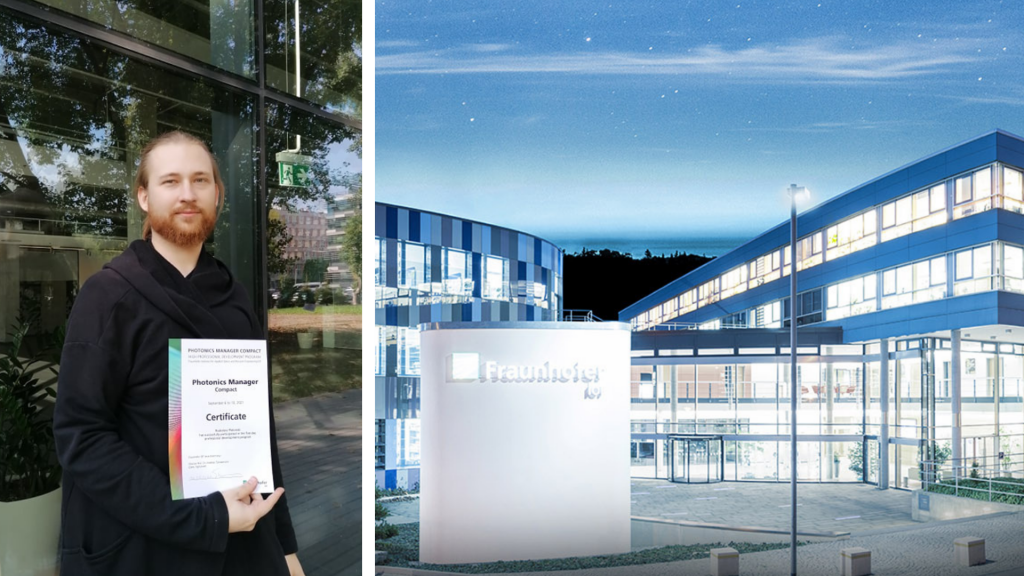 Hits: 10
Science is not only made by scientists. For the project to function smoothly and effectively, the work of the administration is incredibly important. Professional development of administrative personnel is one of the DarkWave project goals.
Last week, our colleague Radosław Piekarski participated in the Photonics Manager Compact training organized by Fraunhofer IOF. The training focused on the following topics: Future of Photonics Markets, Perspectives of Laser Technology, Next-Generation Integrated Photonics, advanced Optical Systems & Design and Future of Leadership.
Photonics is a broad field that is closely related to the world of astrophysics.
New possibilities are already waiting to be applied! We are glad that Radosław could participate in this training, combining his passion for photonics and management. #lovePhotonics